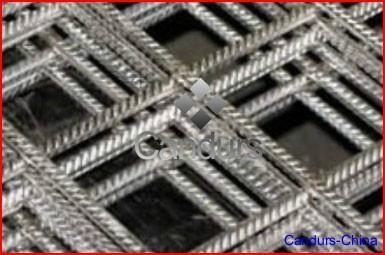 Concrete Reinforcement Mesh
Welded Concrete Reinforcement Mesh made from rebar steel wire (deformed cold rolled steel wire), main used for

construction reinforcement, floor slab, suspended slabs,

the ground for the tunnels, bridges, highway, airport and wharf,
in construction of wall body etc
Material grade:
CRB550
Features:
1) strong structure for reinforcement,no loose,no break.
2) High tensile strength,yield strength and good elongation for long life
3) Good Hardness and reduction of area.
4) Easy for you to reproduce for making your project.
5) Excellent corrosion resistance
Non-Magnetic
6) Excellent high and low temperature properties
Resistance to unsightly staining