L10 Pattern
DecorRope Cable Net
DecorRope stainless cable wire mesh is assembled by seamless ferrules andstainless steel wire ropes, diamond mesh when it is stretched at 60° angle .easily install on frame or tension cable,customized wire mesh width and length.
Available AISI 304 and 316 stainless steel
Rope diameter : 1.0mm,1.5mm,2.0mm,3.0mm,4.0mm
Opening size : 20mm x 35mm to 200mm x 347mm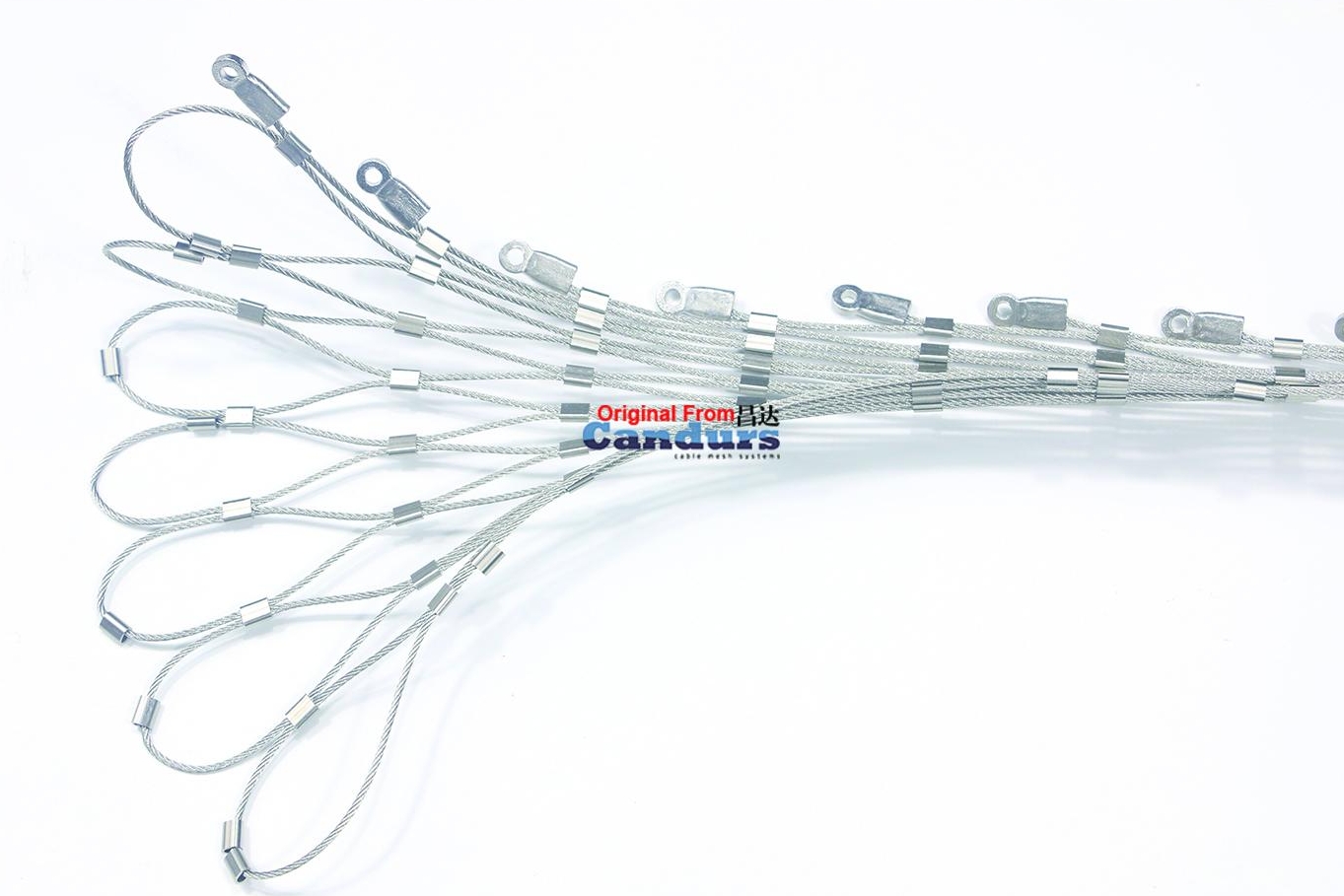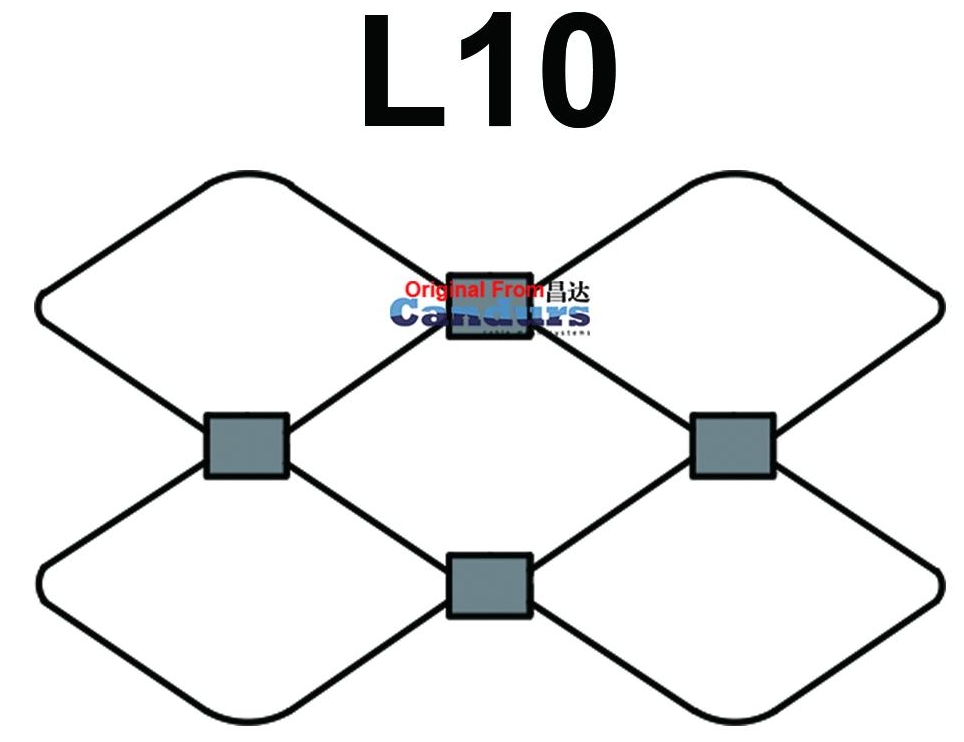 L10 Pattern
1. Easily install on tensile cable.
2. Short tolerance is happened,contact us to know the tolerance