Mesh For Green Wall
Light weight.flexible.high break loading capacity. the flexible stainless steel wire rope mesh net is most popular for green wall systems. all is made from AISI 316 stainless steel.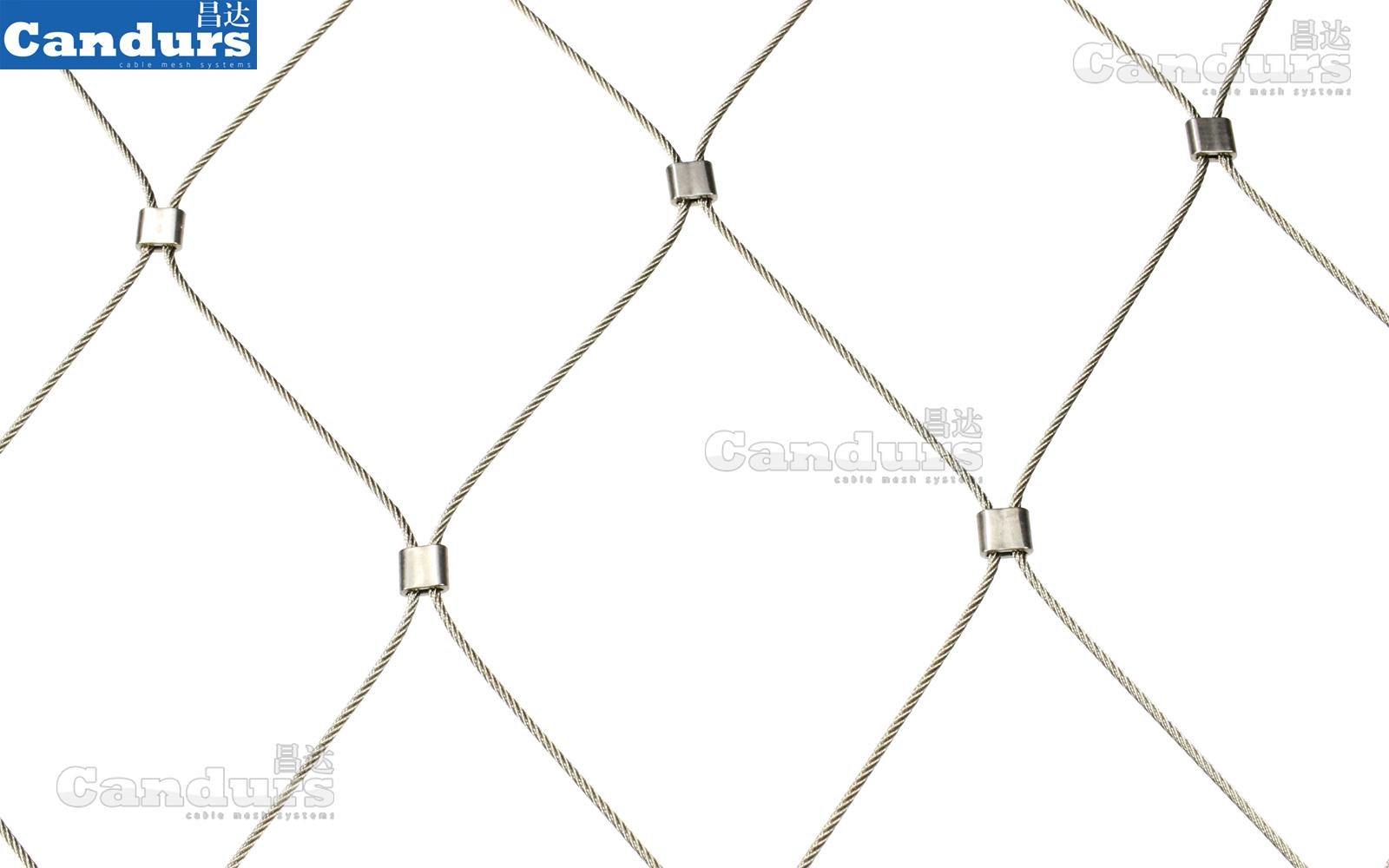 Why Choose Decor Rope Mesh !
Design for safety required.Smooth surface.Three dimension structure.Well vision.

Top quality wire rope from Korea.

Candurs design rope ferrule.

Precision size.100% install guaratee.
Nessary to Design

:
Rope diameter.

Mesh Opening.

Mesh orientation.

Edge pattern for installation.

Download

. (PDF 3.01MB)
Mesh Structure
Decor rope mesh is assembled by rope ferrules and stainless steel wire rope.Candurs design quality flexible stainless steel cable mesh for railing.Optimal stretch at 60°(optimal) angle.1.5mm(7x7),2.0mm(7x7),3.0mm(7x19).Opening Width (OW) from 20mm - 200mm.Available AISI 316 stainless steel.
Popular Options

Product Code

Cable Dia

Opening (OW x OH)

Min Break Loading

CD1580

1.5 mm

80 mm x 140 mm

1.6 KN

CD15100

1.5 mm

100 mm x 175 mm

1.6 KN

CD15150

1.5 mm

150 mm x 260 mm

1.6 KN

CD15200

1.5 mm

200 mm x 347 mm

1.6 KN

CD2080

1.5 mm

80mm x 140 mm

2.9 KN

CD20100

2.0 mm

100 mm x 175 mm

2.9 KN

CD20150

2.0 mm

150 mm x 260 mm

2.9 KN

CD20200

2.0 mm

200 mm x 347 mm

2.9 KN

All Rope &Mesh